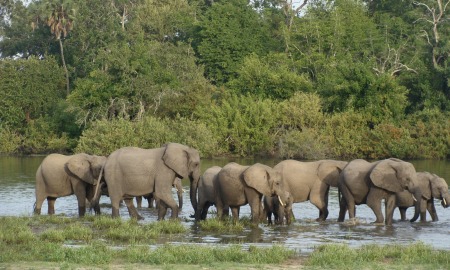 The Selous Game Reserve is one of the largest faunal reserves of the world, located in the south of Tanzania. Within the reserve no permanent human habitation or permanent structures are permitted. All (human) entry and exit is carefully controlled by the Wildlife Division of the Tanzanian Ministry of Natural Resources and Tourism.

ANIMALS

Some of the typical animals of the savanna (for example elephants, hippopotami, African Wild Dog, cape buffalo and crocodiles) can be found in this park in larger numbers than in any other African game reserve or national park.

ATTRACTIONS

Interesting places in the park include the Rufiji River, which flows into the Indian Ocean opposite Mafia Island and the Stiegler Gorge, a canyon of 100 metres depth and 100 metres width. Habitats include grassland, typical Acacia savanna, wetlands and extensive Miombo woodlands. Although total wildlife populations are high, the reserve is large and densities of animals are lower than in the more regularly visited northern tourist circuit of Tanzania.
Walking safaris are permitted in the Selous, and boat trips on the Rufiji are a popular activity.